Ready to order?
We provide custom quotes for the most affordable freight shipping costs. Request a quote for delivery of our NP Series Pallet Trucks.
Have Questions?
Our experienced staff is available to help answer them! Call 1-800-868-5438 or click the button below to fill out a contact form.
Palletsmith® PS Series Pallet Jack Features
Ergonomic handle – The contoured teardrop handle and friendly control lever achieve operator comfort and superior load maneuverability.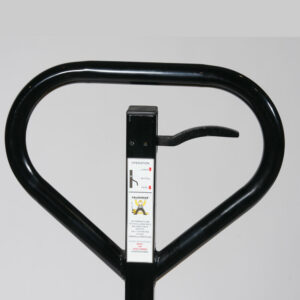 ---
Slow release hydraulic valving integrated in each Palletsmith® pallet jack assures the operator a smooth and controllable descent of each pallet.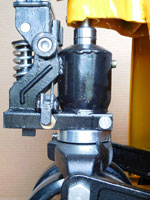 ---
Articulating steer wheels – Imperfect or uneven floors are negotiated easily with articulating steer wheels maintaining proper load balance.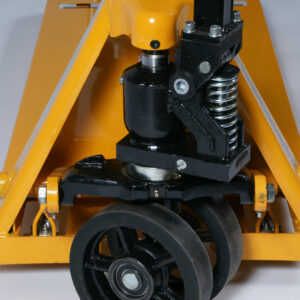 ---
High Durometer Poly on Steel Wheels and Rollers for durability. Steel wheels and rollers are standard on the heavy duty pallet trucks.
Poly on steel steer wheels and steel rollers are standard on low-profile pallet jacks and ultra-low pallet trucks.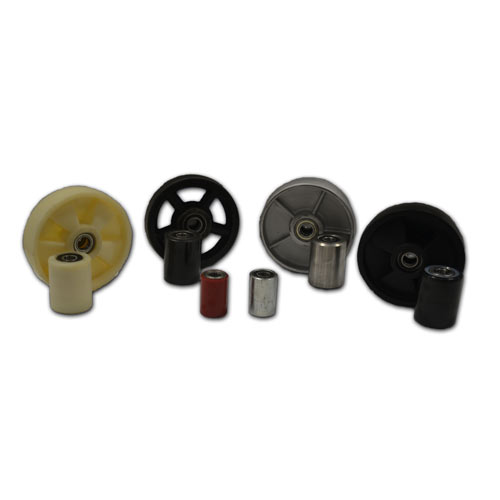 ---
Effortless pallet entry/exit – Heavy-duty pallet slides and bushing packed exit rollers form a perfect combination for smooth transition in and out of many different pallet types.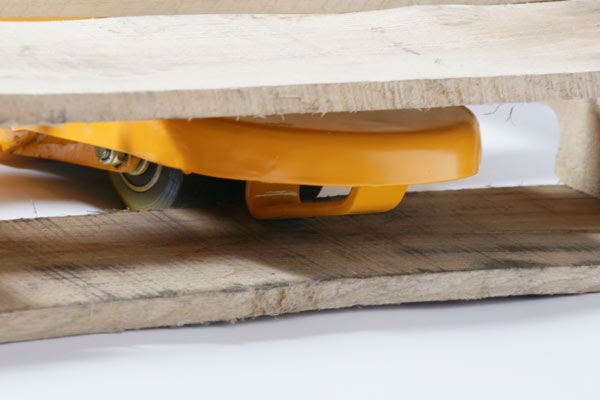 ---
Grease fittings at all critical pivot points to assure years of trouble-free performance when maintained on a regular basis. Low Temperature Oil is used to for the most demanding climate in North America.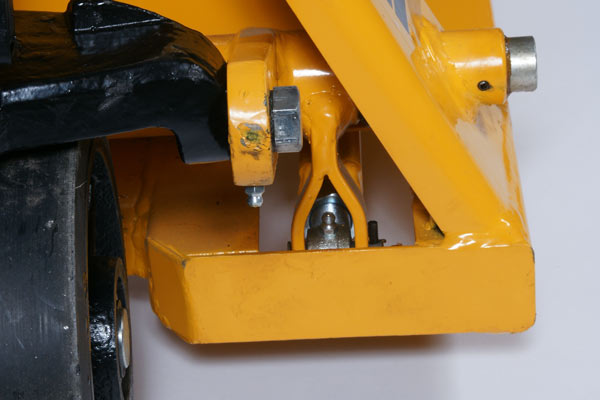 PS Series Pallet Jacks by Palletsmith®
May 16, 2017