.
— For More Information, Contact: 1-800-868-5438 or Sales@Herwin.biz  —
Pallet Jacks from Palletsmith®
From standard models to ultra low profile, Palletsmith® has the hand pallet jack to meet your application.
Durable construction, great pricing, and superior customer support make Palletsmith® hand pallet trucks a great value in material handling equipment.
Palletsmith® Pallet Jack Features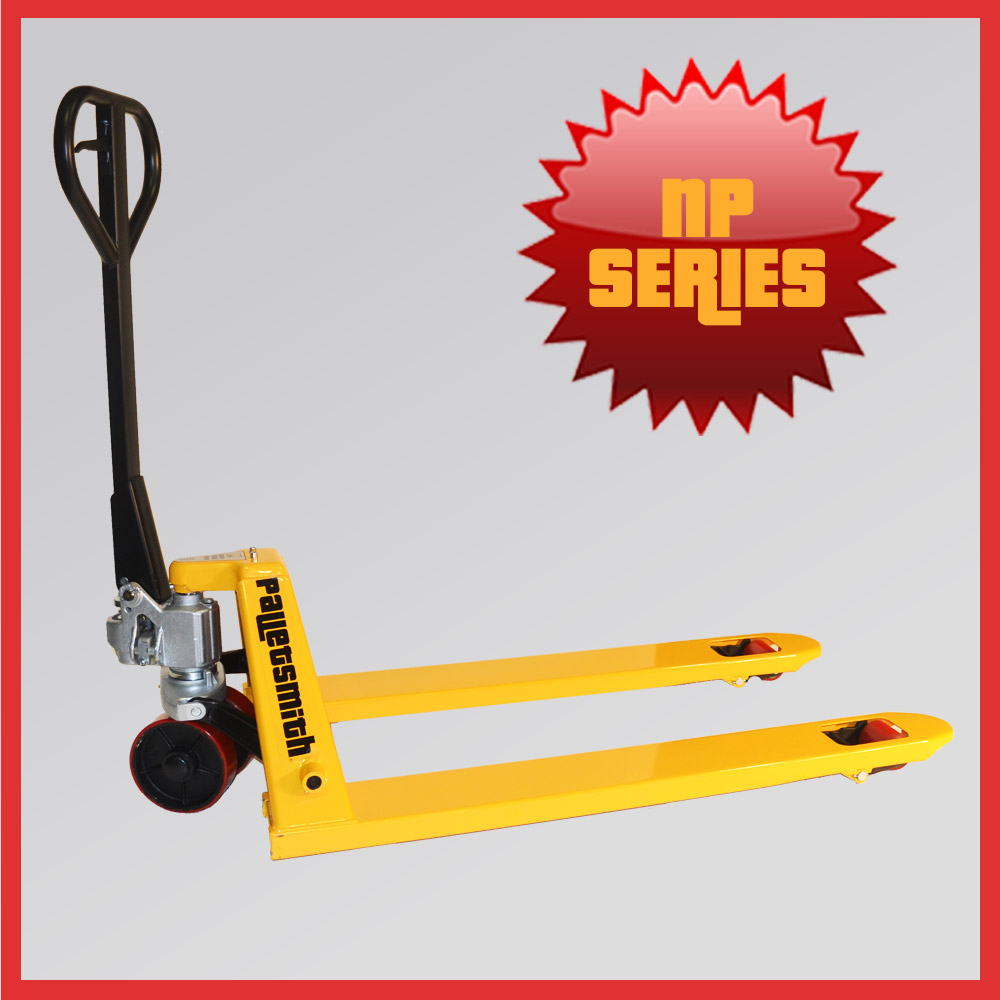 NP Series Features
Ergonomic handle – The contoured teardrop handle and friendly control lever achieve operator comfort and superior load maneuverability.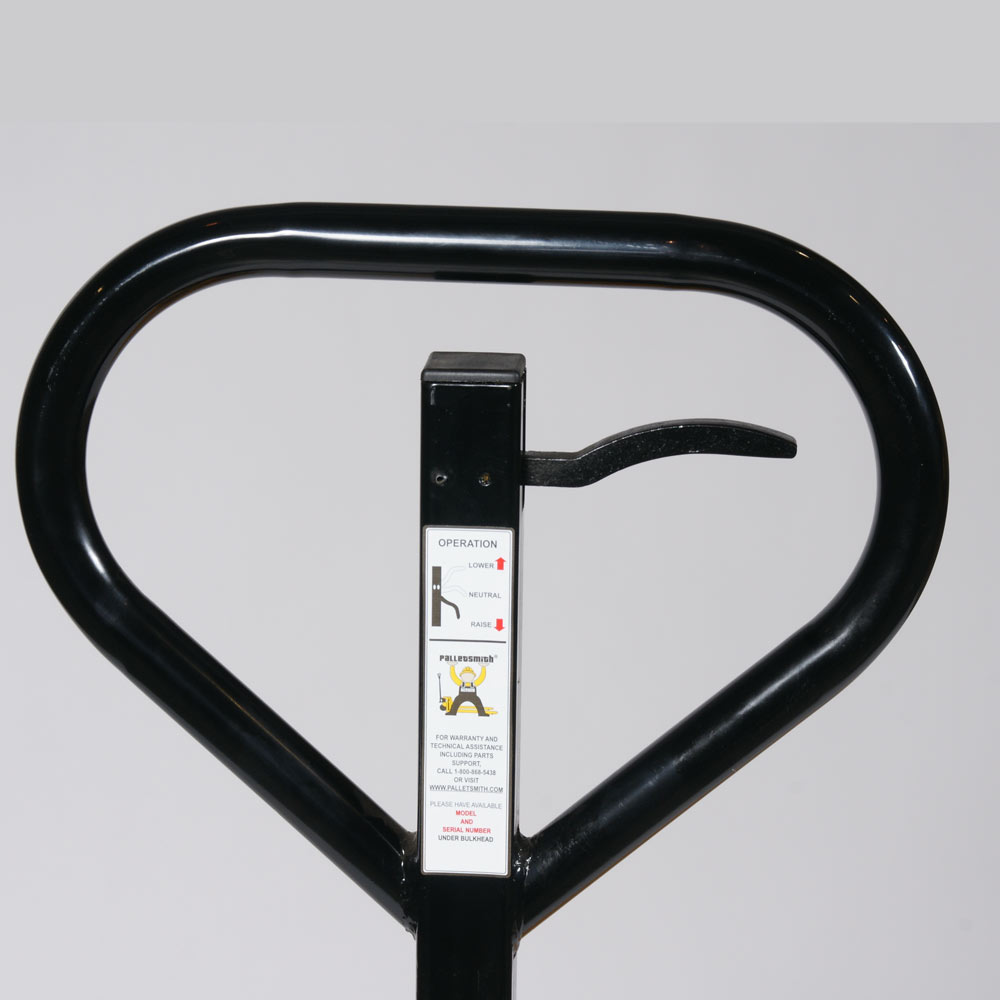 ---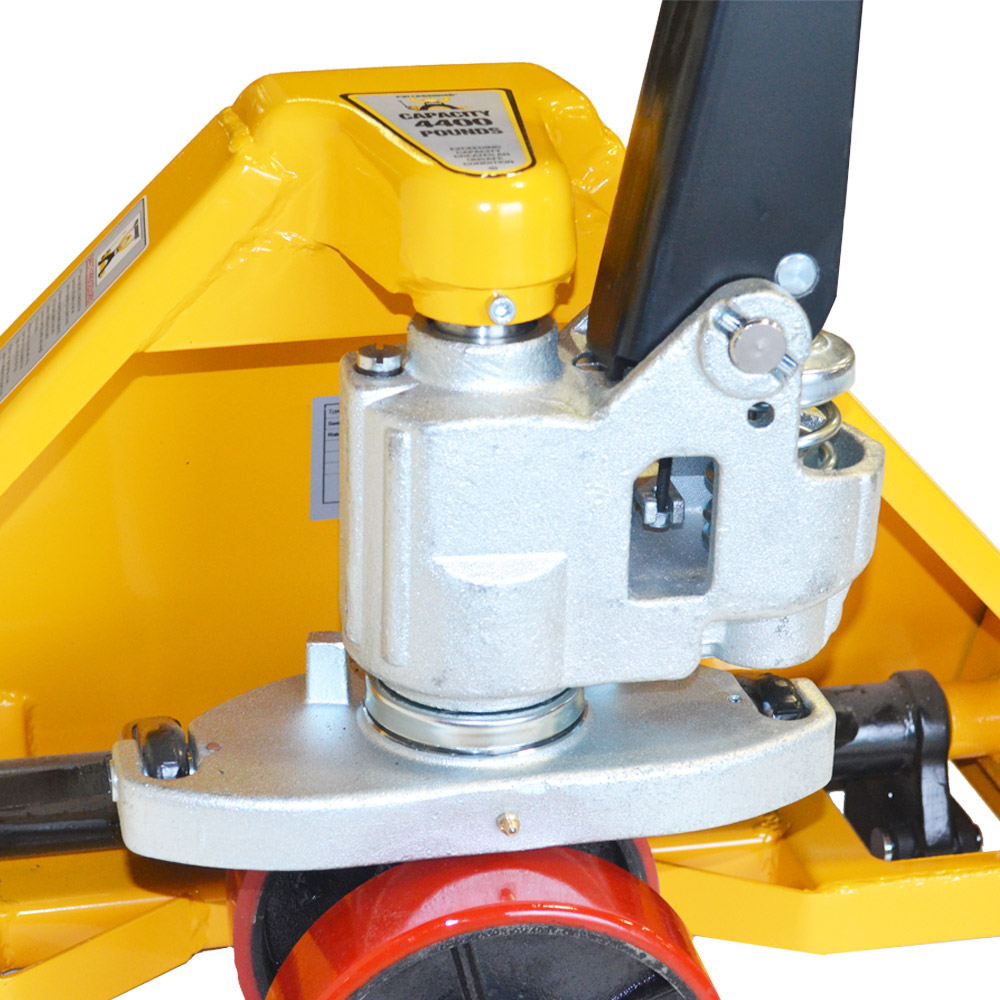 Slow release hydraulic valving integrated in each Palletsmith® pallet jack assures the operator a smooth and controllable descent of each pallet.
---
Articulating steer wheels – Imperfect or uneven floors are negotiated easily with articulating steer wheels maintaining proper load balance.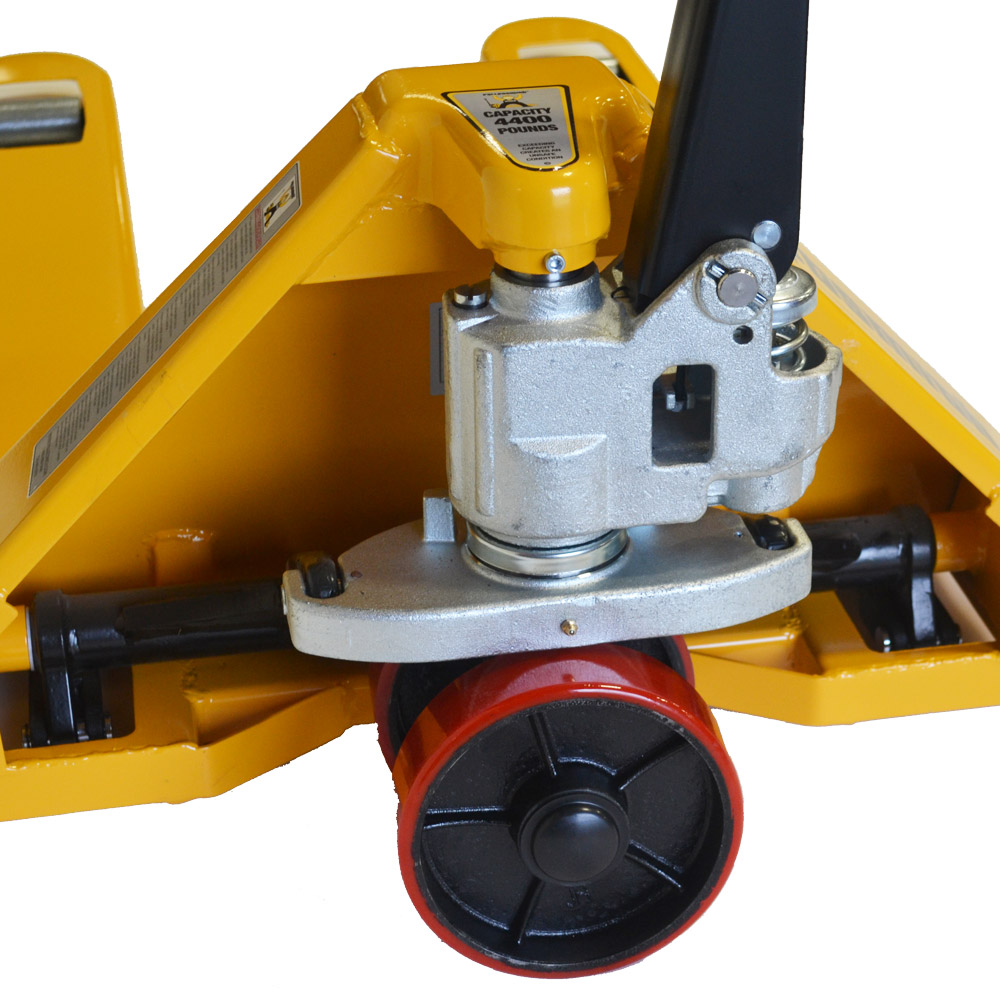 ---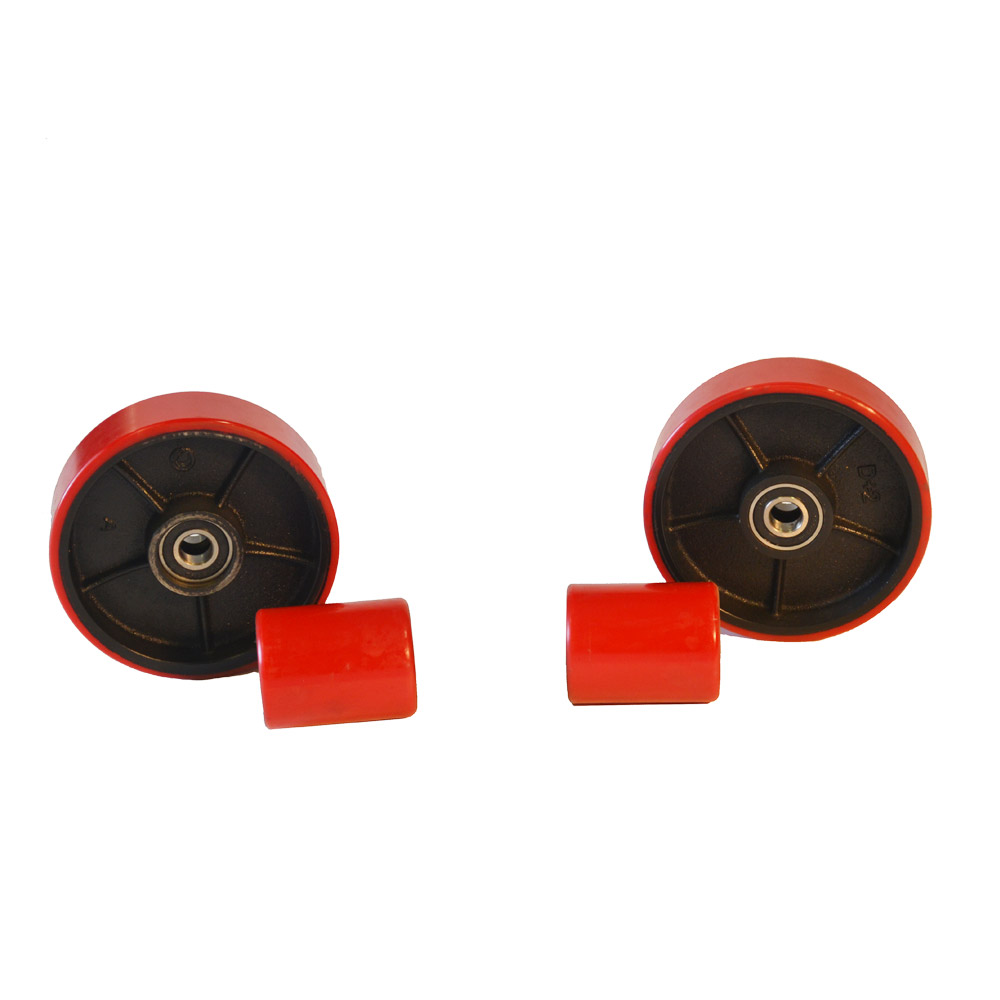 High Durometer Poly on Steel Wheels and Rollers for durability.
Poly on steel steer wheels and steel rollers are standard on low-profile pallet jacks.
---
Effortless pallet entry/exit – Heavy-duty pallet slides and bushing packed exit rollers form a perfect combination for smooth transition in and out of many different pallet types.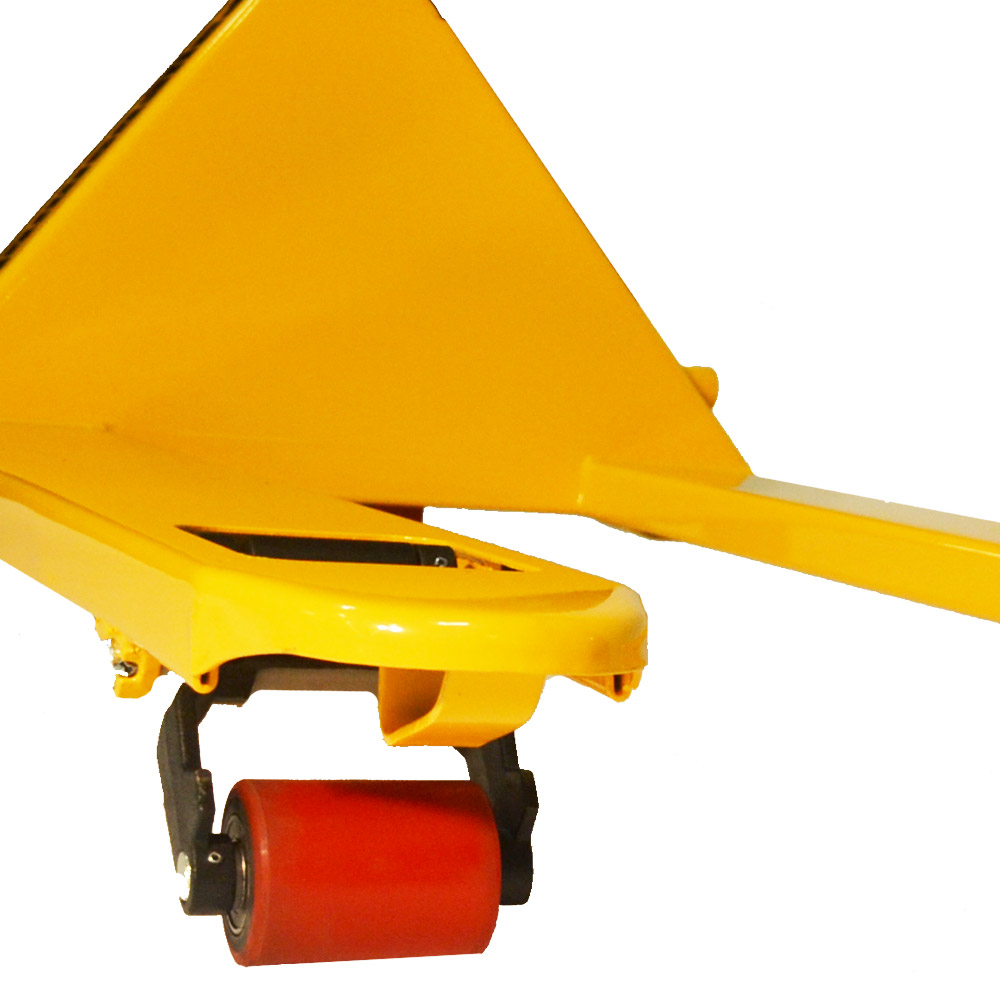 ---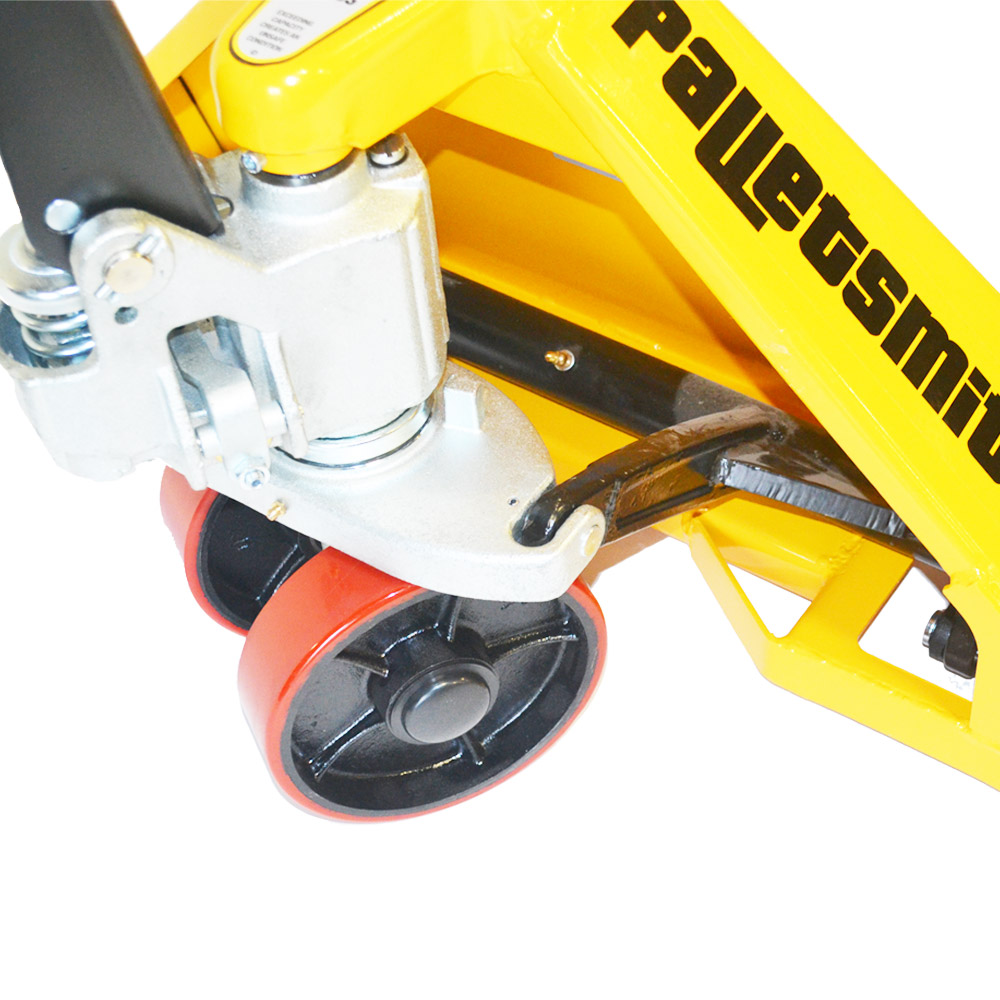 Grease fittings at all critical pivot points to assure years of trouble-free performance when maintained on a regular basis. Low Temperature Oil is used to for the most demanding climate in North America.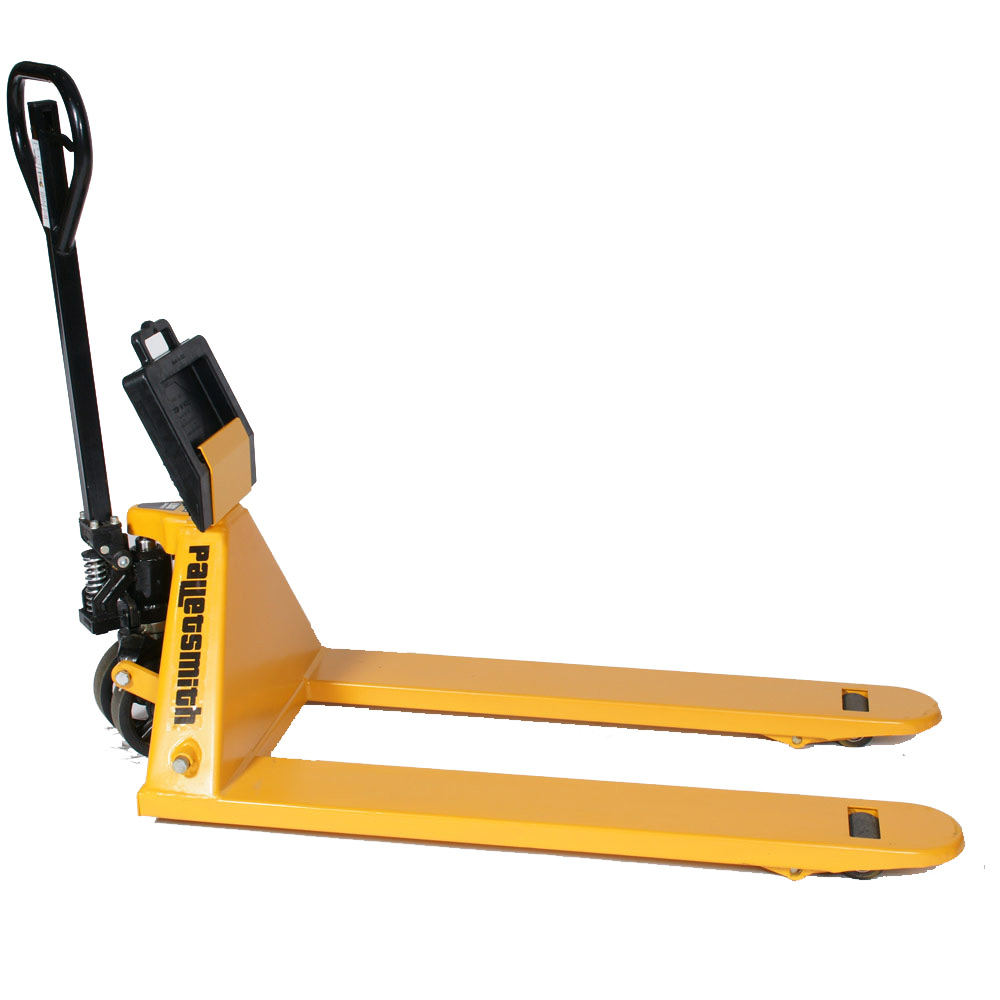 Quality Pallet Jacks
QUALITY FIRST! Our standard hand pallet jack comes with a 2-year hydraulic pump and handle warranty and superior technical assistance. Great customer service, parts support, and quality service are why you will choose Palletsmith® pallet trucks again and again.
Order a Palletsmith® Pallet Truck today!
Palletsmith® hand pallet jacks incorporate a simple, high quality pump that is reliable even when challenged in freezing temperatures.

Pallet Jack Chock – Improve Safety with Stop N' Hold®
The pallet truck will stay where you put it make it easy for any freight carrier to secure their pallet truck during transit.
This innovative and inexpensive product is an ideal solution for the trucking and freight industry.
Order a Stop N' Hold® or learn more.